We create a fun environment for pupils to participate in Book Clubs in their schools. BCiS is a peer-to-peer mentoring programme where Years 10 and 12 run Book Clubs for year 7s.
Through the Book Clubs, pupils learn to
read at a higher level
foster analytical thinking
use evidence to support opinions
articulate and share ideas
develop emotional intelligence, empathy and creativity
interact and relate to peers from different age groups and diverse backgrounds
organise and manage their time
effectively lead and facilitate group discussion (Book Club leaders)
Hello everybody!
We are Year 3 at St Mary's Catholic Primary School in Battersea. Today, we would like to talk to you about 
The year 10s are developing resilience and perseverance.

They have coped well with the responsibility of being prepared for book club and setting a good example to the younger students.
The habits of informed criticism and respectful debate are practised during book club, these are cross curricular life skills. I have observed the accelerated progress in the work of the pupils who participated in English.
The format gets children to reflect on a text, to consider the views of other group members and to develop more objective and analytical thinking in a fun and engaging way.
Years 7 and 9 are enjoying getting stuck into Liccle Bit by @brixtonbard during Book Club #bookclubbanter @Schoolbookclubs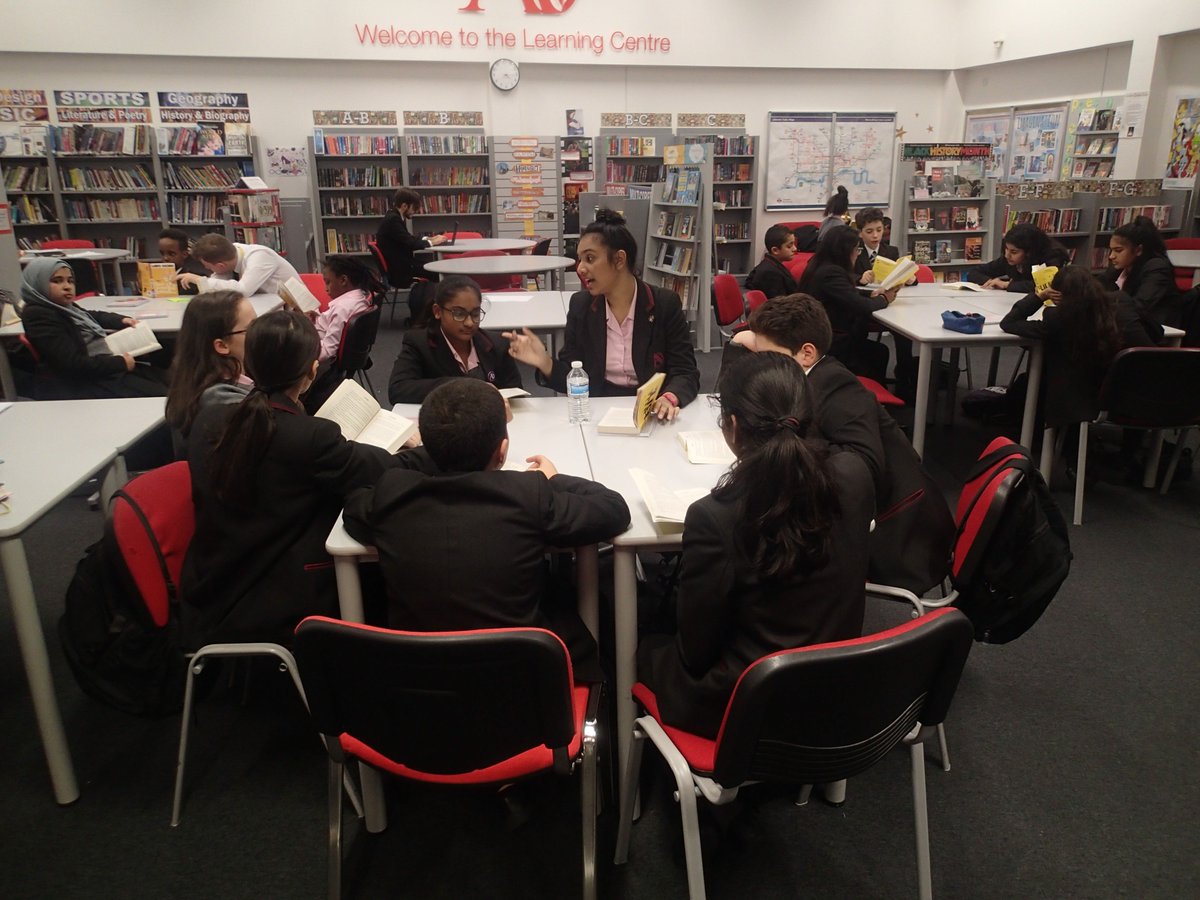 Something is wrong.

Instagram token error.